Photo: Northern Lighting
2
Pictures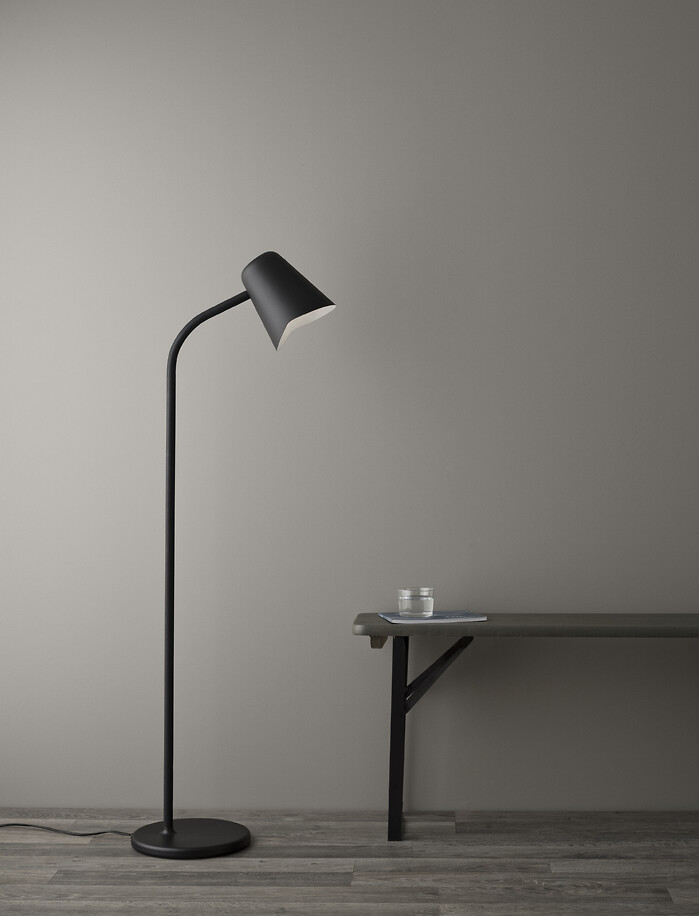 Photo: Northern Lighting
The Me lamp is now available in black
Photo: Northern Lighting
This Summer, the Me lamp from Northern Lighting will be launched in matt black, a colour regarded as iconic in contemporary interior design.
Already available in white, grey and petrol blue, the matt black finish highlights Me's silhouette and gives it a subtle lustre that shows off its cutting-edge character.
The shape is uncomplicated and sleek, making it easy to incorporate the lamp into a wide range of settings.
Although this stunning lamp gets lots of attention, it was actually made with subtlety in mind. Me sheds light on individual needs; such as finding quiet moments in a fast-paced world, or using an eye-catching design to create individual styles.
The lamp is designed with a flexible silicon-coated stem that can be rotated and bent to customise the direction of the shade. Like the comfort of a swivel chair, Me is easy to enjoy, providing a direct light source for reading, or a diffuse glow when reflected off a ceiling or a wall.