Photo: Bent Hansen
4
Pictures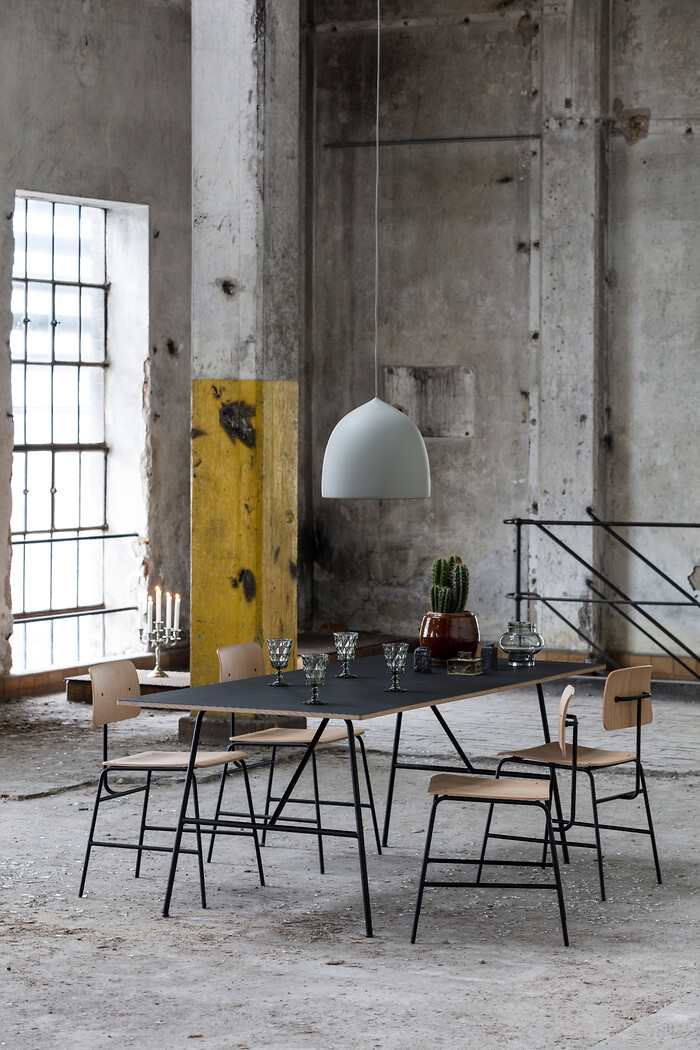 Photo: Bent Hansen
Photo: Bent Hansen
Photo: Bent Hansen
Sincera table and chairs
Photo: Bent Hansen
Strength of character meets lightness in the furniture series Sincera. The distinctive clean lines combine a light look with a strong identity. The series consists of Sincera Table, Sincera Chair, Sincera Bar Stool in two different heights and Sincera Stool.
Sincera Table's elegant and simple design makes a stylish base in the moderne dining area. The Table is available in two lengths: 170 cm and 210 cm and comes with table top in matt lacquered oak or black linoleum, both with a decorative plywood edge.
Sincera Chair works equally well in large numbers around the dining table as a free standing chair. Up against the wall in the living room, the bedroom or the hallway this chair makes a graphic piece of Interior.
Sincera Bar Stool and Sincera Stool radiate high quality with their minimalistic design and balance elegantly between being petite and expressive at the same time.
Sincera Chair, Bar Stool and Stool offer surprisingly good comfort due to the carefully shaped wooden seat and back shells. The chair and stools come with black steel frame and with seats and backs in matt lacquered oak or black lacquered beech. The chair and stools are also available with padded seats upholstered in fabric from Kvadrat in two different colours.
The entire Sincera series is designed by Bent Hansen's in house design department, Bent Hansen Studio, led by owner and creative director Henrik Hvid Hansen.
"Our goal was to create a family of furniture with an ultralight look without making compromises on neither aesthetics nor comfort. In Latin sincera means genuine, pure and unspoiled. These are the virtues that permeate everything in the furniture series from choice of material to the design of each piece of furniture."