Foto: Eilersen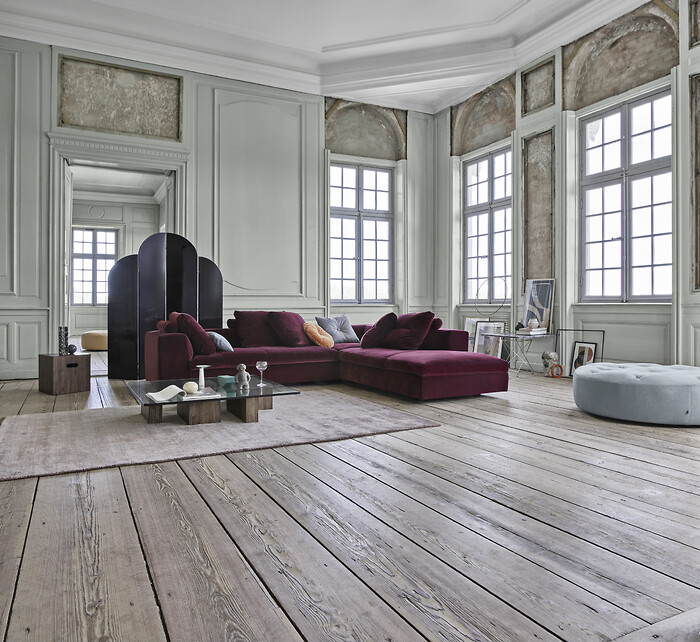 Foto: Eilersen
Bermuda is like a chameleon, where the color, texture and composition of the textile makes it easy to customize it to any interior and home.
Bermuda is a fusion of Eilersen's noble craftsmanship, which has been refined and perfected for 120 years, and adapted to the demands of the times to create a sofa that in style, expression and materials must be able to support any personality. The design is a new interpretation of the classic sofa, where the back and armrests go into one for the inside to slant slightly and increase comfort.
Bermuda has depth that makes it perfect for relaxing and filling with comfortable pillows of all kinds. No matter how it is padded, the stringent shape of the sofa will always make it appear as a fun element in the decor.
Legend or classic
Bermuda can either fit in a playful and colorful or in a classic and functional interior. Eilersen's wide range of textiles and leather offers a tailormade solution, so that the furniture with a few adjustments can fit the interior of the house.
Behind Bermuda stands a team of well-trained craftsmen who have created a sofa that can offer hours of use, withstanding wear and tear. Be it the flexible frame in solid, Scandinavian pine, or the precise removable cover.