Photo: Carl Hansen & Son
3
Pictures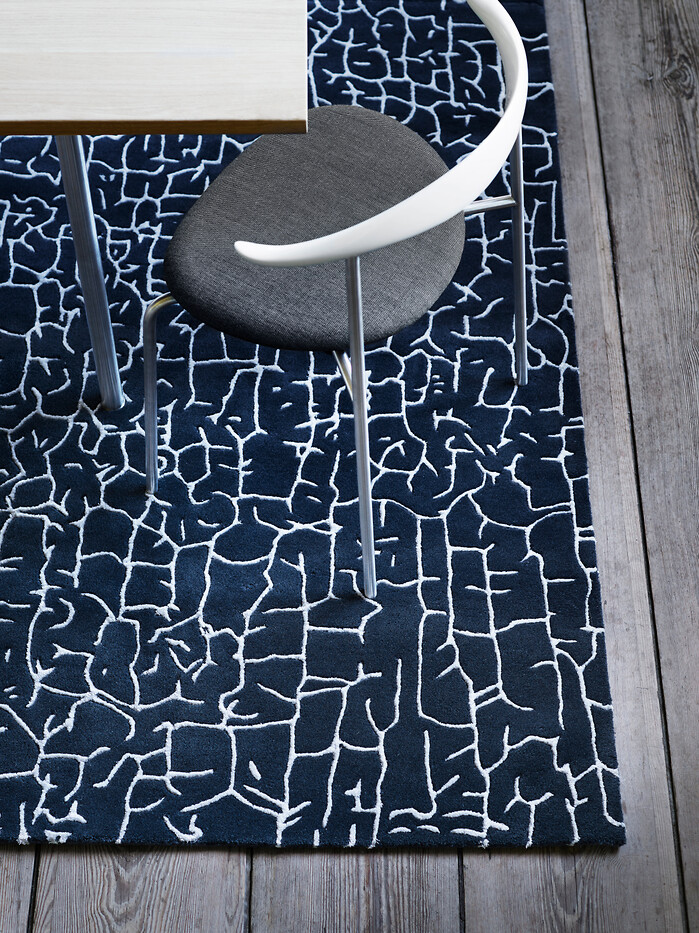 Photo: Carl Hansen & Son
Photo: Carl Hansen & Son
Oceania rug collection designed by Naja Utzon Popov
Photo: Carl Hansen & Son
Naja Utzon Popov (b. 1973 in Copenhagen) is a Danish sculptor, textile designer and ceramicist who is internationally oriented in her work. After 6 years in Australia and 15 years in London, she is now back in her native Denmark, where she is based in the old Burmeister & Wein shipyard in Copenhagen.
Naja Utzon Popov inherited her creative genes from her grandfather, Jørn Utzon, a Danish architect known for designing the iconic Sydney Opera House in Australia; her mother, prominent Danish artist Lin Utzon; and her father, acclaimed Australian architect Alex Popov.
While she spent her childhood in Denmark, she later moved to Australia, studying at the Julian Ashton Art School. After moving to England, Naja continued her formal artistic training at the University of Westminster School of Media Arts and Design. Today, she lives in her native Denmark and works out of her studio in Copenhagen.
Thanks to her family background, Naja has always been exposed to contemporary design. These influences find expression in her work, where she translates her encounters with nature into textiles, glassware, ceramics and sculptures. By adding her own personal touch to works that beautifully combine contemporary design with Mother Nature's gifts, Naja carries on the family tradition of creating outstanding art.
Naja's approach has brought her great success and her designs have been well received in New York at the International Contemporary Furniture Fair (ICFF), where she exhibited a large-scale clay installation that was purchased by the iconic Saks Fifth Avenue department store. Her glass and ceramic designs appear all over the world, including at the Feng Sushi restaurant chain in London and galleries, such as the Galeria Kunstmann in Mallorca.