Photo: Verpan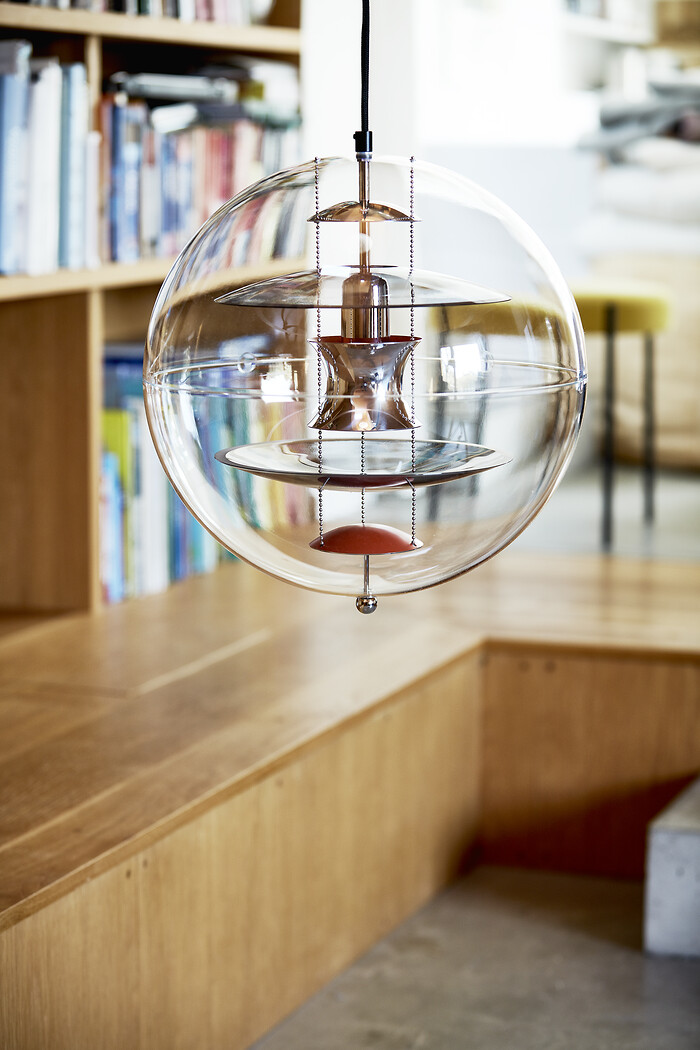 Photo: Verpan
VP Globe by Verner Panton, known for its artistic design with a transparent acrylic globe in which there is a sculptural light reflector, is now introduced in smoke-colored glass.
VP Globe is as unique as it has always been, but now has a clearer light that makes it easy to hang over the dining table, in the entryway or in the hall.
Panton's ambition with VP Globe was to draw a lamp that could catch the eye and gather the room, no matter if it was hanging alone or in clusters.
An eternal experiment
Experimenting and implementing new materials is entirely in line with Panton's perception of creating furniture and furnishings. Therefore, the development of the two smoke-stained glass reflectors - shaped like two deep "plates" - also took place in close collaboration with Panton's wife, Marianne.
When Panton got a good idea or was asked to solve a decor job, he could easily use new materials in an existing design if he thought they fit better for a project or a given occasion.
And the same thing is now repeated with VP Globe and its reflector in smoke-colored glass.
An oversized soap bubble
VP Globe consists of three polished aluminum reflectors in the complementary colors red and blue and two in smoke colored glass, which is decoratively suspended from thin chains. The pendulum appears as a functional light object, which when turned off resembles an oversized soap bubble, and is lit up as like a floating ufo.
Verpan launches VP Globe in Scandinavia, Europe, Asia and the United States in the autumn of 2017.