Photo: B&O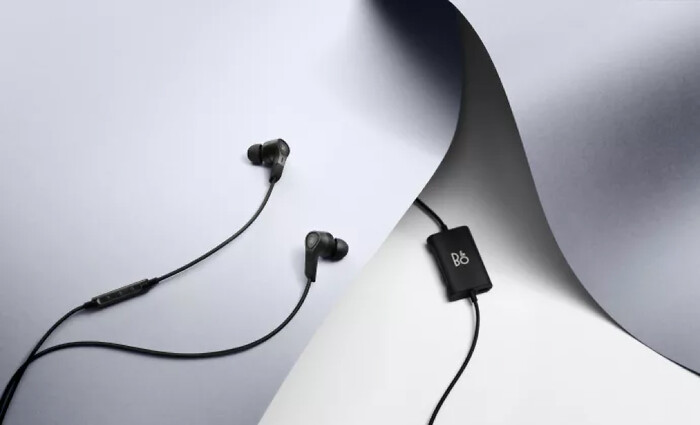 Photo: B&O
B&O Play has launched the Beoplay E4, which is the company's next generation of earphones with active noise reduction.
The Beoplay E4 is designed as a stylish and essential accessory for travelers and those who are on the go. The Beoplay E4 lets you enjoy the silence exactly where and when you want it, while always delivering the absolute top quality in sound, just as expected from a B&O Play product.
Beoplay E4 includes:
Enhanced Active Noise Reduction - Beoplay E4 dampens low frequency noise by up to 15dB more than previous technology (compared to Beoplay H3 with active noise reduction). By using an active noise-reducing technology with so-called hybrid active noise canceling technology, the Beoplay E4 is able to detect and separate incoming background noise and music from the earphones and generate a signal that blocks the unwanted sound from, for example, airplanes, trains and noisy working environments.
Improved design - The battery pack is redesigned to make it more user-friendly and appears even more premium with a surface that enhances tactility and durability. The control unit from which the music is controlled has also been redesigned for a simpler and more intuitive user experience, and is made of anodized aluminum, providing a first-class design experience.
Great comfort - The ear-parts are made of lightweight aluminum, which makes them extremely robust and resistant to scratches, while keeping a modest weight of only 50 g each. The Beoplay E4 is also fitted with soft memory earpieces that reduce irritation in the ears and make them comfortable to use all day while passively helping to exclude noise from the surroundings.
Transparency function - With just one small finger movement, you can turn off the music and the active noise reduction at the same time to close the sounds from the surroundings. By using the same mechanism, you can turn off active noise reduction again and start the music you last played.
Sound custommade for music lovers - The Beoplay E4 balances the level of sound, noise and silence to perfection. You can immerse yourself in the listening experience and enjoy all the beautiful details of your music, even when in a noisy environment.
Beoplay E4 is launched in black.