Photo: Ilva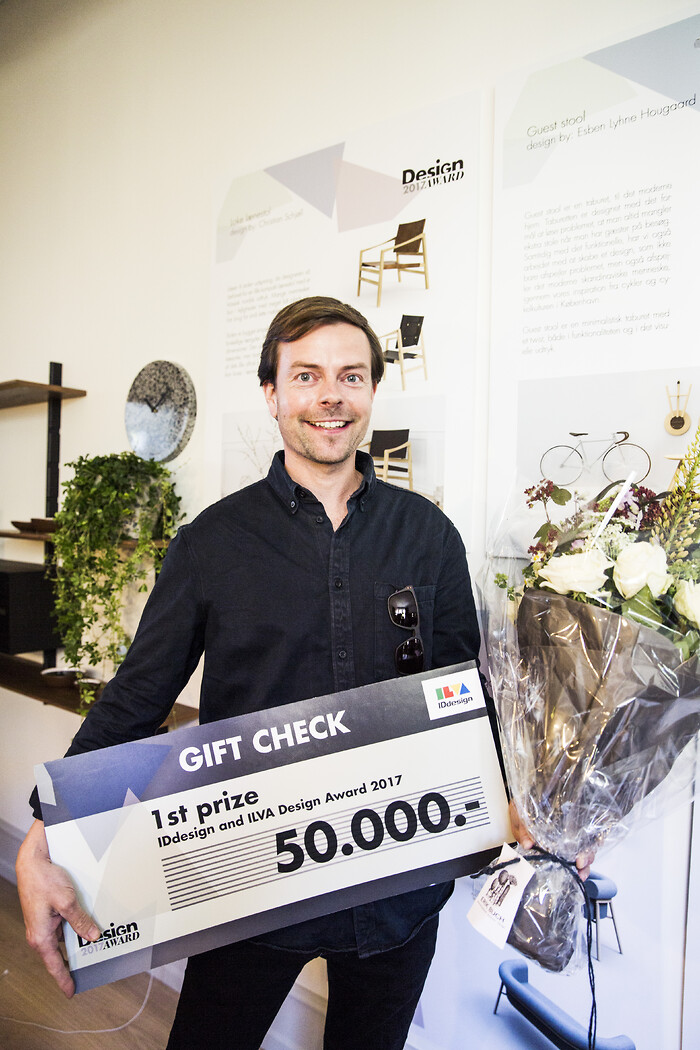 Photo: Ilva
The winners of the Ilva & IDdesign Design Award 2017 were revealed this week at a major event at Østerbro in Copenhagen.
The Ilva Design Award has been running for several years, but for the second time it has become an international competition in cooperation between Ilva and their sister company, the international franchise chain, IDdesign. The competition has therefore attracted both Danish and foreign participants, and in addition to Danish educational institutions, invitations have been sent to selected foreign design and architecture schools. The fact that the competition has become international is also reflected among the winners.
The first place has gone to a dane, Christian Schjøll who has his own design company, the second place to Ioana Ispass, who studies at Kolding Design School daily, but is from Belgium and born in Romania. Third place went to a Hungarian design duo and the audience award for a Danish design duo.
- It's amazing that we have been able to engage so many talented international students this year. It says a lot about how popular Danish and Scandinavian furniture design is around the world - that so many are inspired to offer new designs, says Piet Klein, chain director of Ilva & IDDesign Franchise.
Ilva received a lot of qualified designs from students around the world. The range of different designs has been enormously large, which is also reflected in the podiums as well as in the audience award this year.
The winner became the "Loke" armchair, designed by Christian Schjøll, who designed a functional and innovative armchair. It is an armchair that will fit into Ilva's range and ensure Ilva's brand value forward. Christian got his idea within the Small Living trend. He was inspired in the way people live on few square meters today and therefore need small light furniture in their homes.
The judge panel, consisting of, among others, top expert Mads Arlien Søborg and principal of the Design School in Kolding, Elsebeth Gerner Nielsen, explains, among other things, that the winning design is Scandinavian with an international disposition, and is therefore aimed at a large market.
There is 50,000 kroner for the winner, 10,000 kroner for the second prize, while the third prize and the public prize each receive 5,000 kroner.