Photo: Mater
2
Pictures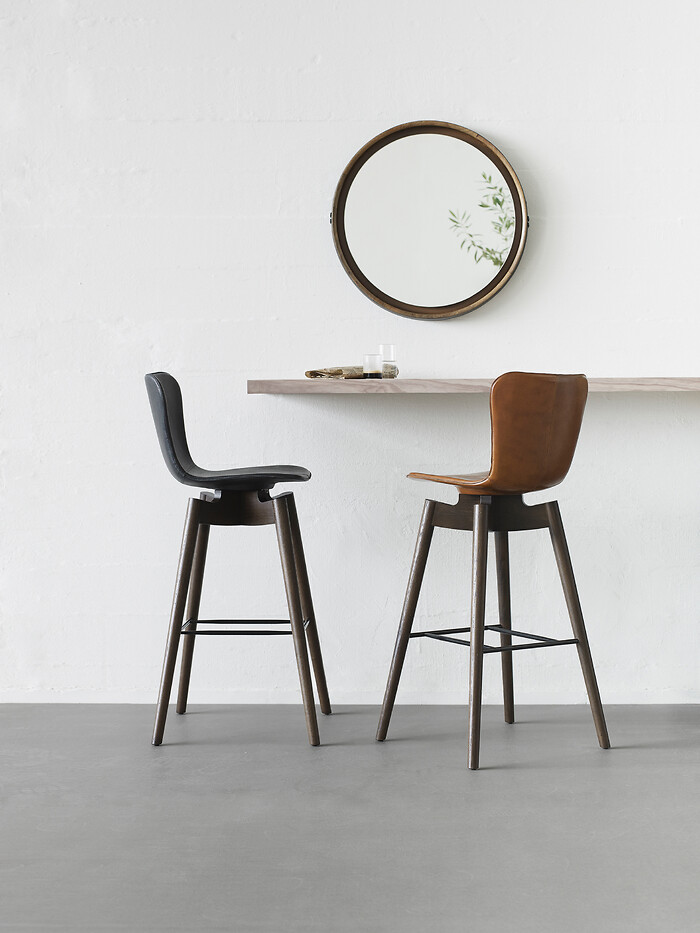 Photo: Mater
Photo: Mater
Since 2013, a small workshop in southern India has been engaged in turnng Mater's iconic Bowl Table on a traditional lathe. The table is made of Indian mango wood, which is a sustainable wood type.
The mango tree is harvested when the productive life of the tree is over and a new one is being planted. The tree, which has so far been considered a surplus tree, is now widely used by, among other things, Danish Mater.
In recent months, the experienced woodmasters at the workshop have made a somewhat different version of the popular coffee table, resulting in the launch of the Bowl Wall Edition.
Bowl Wall Edition is ideal for keys and other small things in the narrow entrance or as a bedside table. The characteristic, thin steel leg can be mounted if additional support is required.
The tabletop of sustainable mango wood is produced by hand with a special wood-turning method developed by the local Indian community Kharadi.
Another launch ready for autumn is the new Shell Bar Stool designed by American Michael W. Dreeben. Place it at the kitchen island, and you are guaranteed company during cooking. The seat is padded with a comfortable, high backrest.
The leather from Denmark's leading manufacturer, Sørensen Leather, is sewn in hand and of a particularly robust quality that can withstand daily use.