Photo: Steel by Göhlin
3
Pictures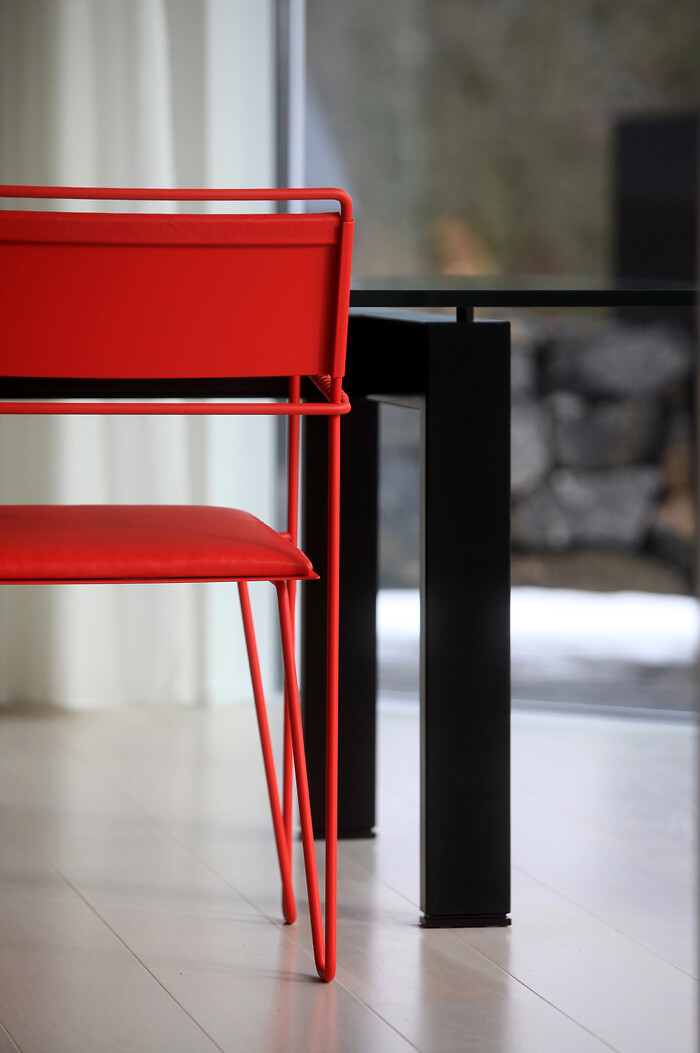 Photo: Steel by Göhlin
Photo: Steel by Göhlin
Photo: Steel by Göhlin
Steel by Göhlin, a design company based in Gnosjö, Småland, the heart of Sweden's furniture industry, was launched during Stockholm Design Week 2016, with Chair No 1 taking the lead and quickly becoming a signature product for the company.
In a single stroke of the pen, without lifting it from the paper, the graphic and elegant Chair No 1 came to life, designed by the Swedish architect Pontus Lomar. Now Steel by Göhlin is reissuing Chair No 1 and Circus stool in a new eye-catching accent color inspired by Ferrari's signature Rosso Corsa red.
The design of Steel by Göhlin products is characterized by the simplicity and industrial element of the brand's signum material – steel, often in combination with leather, wood, glass, marble or brass. Chair No 1 and Circus Stool are crafted in a red frame combined with leather from Tärnsjö Garveri in the same red tone.
– We wanted to do something new and different and therefore decided to reissue two of our classic pieces in an accent color, which work as stand-alone statement pieces or can be combined with other pieces from Steel by Göhlin in stylish neutrals. I've always had a penchant for Ferrari's strong color signum. Chair No 1 is streamlined in structure and design and is very attractive in such a powerful color, looking almost most sculpture-like, says Pontus Lomar, designer at Steel by Göhlin.
– I associate this color with energy and fire, which we think Steel by Göhlin represents, says Catrine Göhlin, founder and CEO at Steel by Göhlin.
The Chair No 1 and Circus in Red Glow will be a part of Steel by Göhlin's regular product range and will available from autumn 2017.