Photo: Sandberg
15
Pictures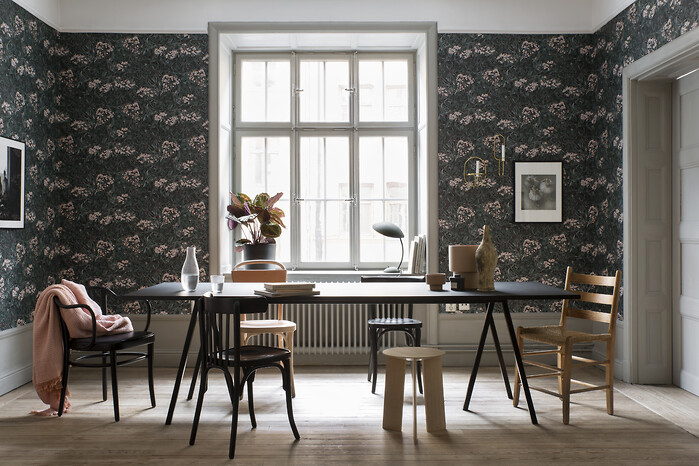 Photo: Sandberg
Photo: Sandberg
Photo: Sandberg
Photo: Sandberg
Photo: Sandberg
Photo: Sandberg
Photo: Sandberg
Photo: Sandberg
Photo: Sandberg
Photo: Sandberg
Photo: Sandberg
Photo: Sandberg
Photo: Sandberg
Photo: Sandberg
Malin wallpaper
Photo: Sandberg
In this oasis, time stands still for a while. A haven where you have time to land visually and spiritually, surrounded by lazy pastels, uninhabited vegetation, dark midnight tones and irregular brush strokes. All carefully framed by soft colors and organic foliage.
Each shade, each pattern wants to tell a story and at the same time let you create your own. Here, you want to stay in the deepest conversations and moments of confidentiality, let the mood creep under the skin and get the energy. Here, the body and soul have time to land softly in carefully combined colors. Deep and alive, soft and introverted, wild and beautiful. Just like life itself.
The wallpaper collection Oas (oasis in Swedish) consists of 35 wallpapers spread out on 13 patterns, designed by Karolina Kroon and Sara Bergqvist. The design team has composed patterns that blend cool, soft lines and ruffle brush strokes, graphic shapes and organic nature. All available in a range of shades from deep colors to soft pastels.
The magnificent interior photos are created by stylist Josefine Hååg together with photographer Sara Medina Lind. Behind the lifestyle pictures stands the duo Babes in Boyland.
The patterns are available in several color prints printed on quality non-woven. All tapestries are manufactured in Sweden in a small-scale and crafty production.