Photo: Oslo Designer's Saturday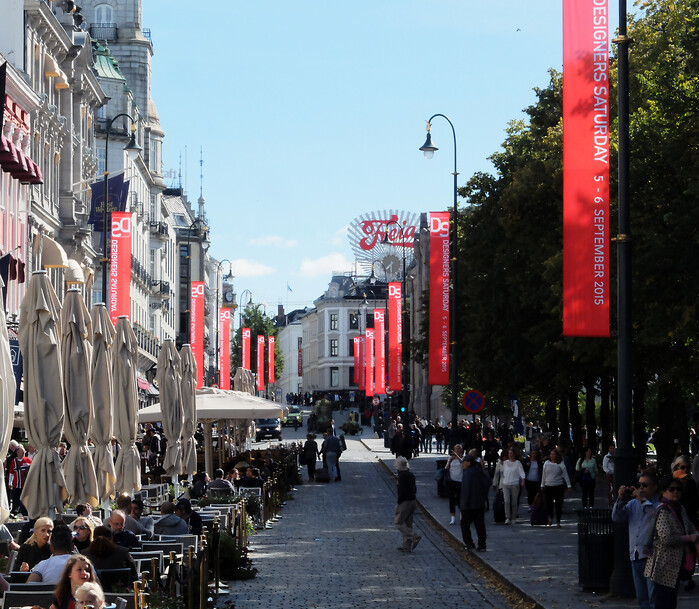 Photo: Oslo Designer's Saturday
It feels a bit like false advertising, that this event has named withself "Designer's Saturday", because the duration is no less than 3 days, with a large number of Norwegian, Nordic and international exhibitors openening up their showrooms. Especially "on the western edge" - Oslo's western part, which in general opinion is the nicer part of the city.
Normann Copenhagen has in recent years severely cut down on their exhibition activity, but Oslo is still on the list.
- Designers Saturday is a bit different from most of the fairs we are also attending and have cut down this year, as it is more aimed at the contract market. It's more a design event than traditional fair, and a really nice event, says Vibe Høst, who is the head of communications of the Copenhagen design house.
Gubi has also chosen Oslo in a sharp prioritization of where to be.
- We are experiencing good feedback and feel that it is a good arena to get in touch with our customers and to present news. Both within contract and within the wholesale segment, says Gubi Director (COO) Kenni Riise.
The organizer is very pleased that neighbouring countries are showing interest in exhibiting in the Norwegian capital:
- Designer's Saturday Oslo is about celebrating good design, regardless of country of origin, and we think Norwegian exhibitors stand well in that mix, says Marianne Heen Johnsgård, communications manager for the event.