Photo: Skagerak
7
Pictures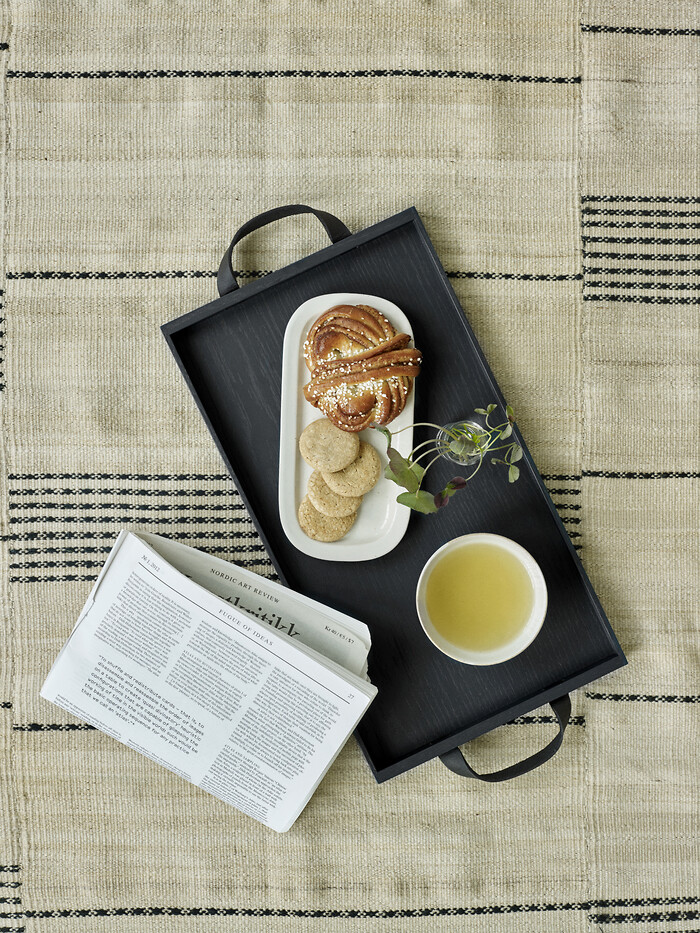 Photo: Skagerak
Photo: Skagerak
Photo: Skagerak
Photo: Skagerak
Photo: Skagerak
Photo: Skagerak
Norr Tray
Photo: Skagerak
To Ditte Buus Nielsen, designer of several Norr objects and Design Director in Skagerak, theNorr- series takes its starting point in everyday life functionality. Made to serve, store, decorate, move and prepare. That's why the design is kept simple with just a few subtle details standing out.
- The materials we use – oak, leather and brass – are all natural and selected because of their sturdy features and Nordic feelings. It is important to us that the design we bring to life is made to last for generations. That they can be used over and over again, with the same good experience every time, Ditte Buus Nielsen explains.
Along with the introduction of several new items to the Norr series, Skagerak is also bringing a range of black-painted versions to its collection.
The black colour gives a stark contrast to the light and untreated oak and adds a new dimension to functional kitchenware and everyday objects.