Photo: Frandsen Retail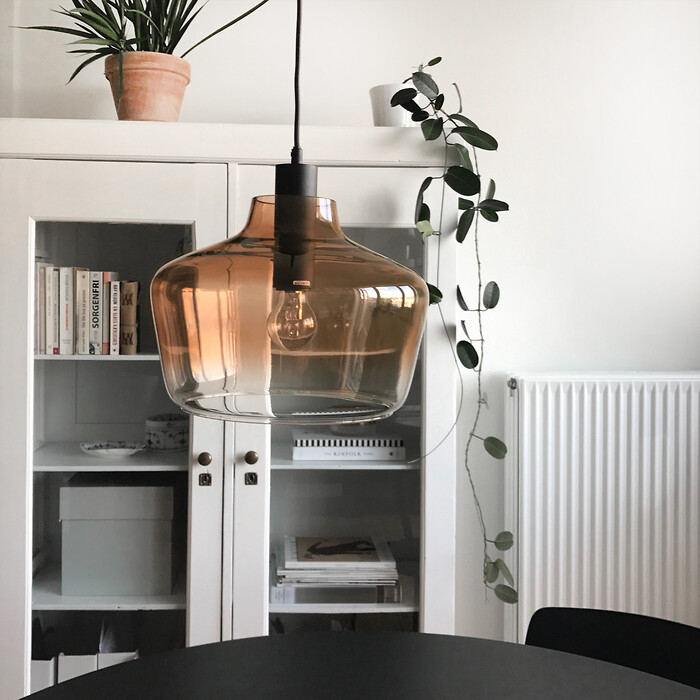 Photo: Frandsen Retail
The new Kyoto pendant lamp from Frandsen Retail combines the lightness of glass with more masculine shapes – as well as with a striking ombré effect, where the colour of the shade gradually fades from a golden bronze colour to clear glass.
The special technique is currently popular in everything from sunglasses and clothing to hair colour. And now Frandsen Retail has made brilliant use of the effect in the blown-glass shade of the Kyoto pendant lamp.
In addition to being decorative, the fading effect produces a soft, golden amber light from the top of the lamp, while the clear glass at the bottom ensures a brighter, more practical light underneath the lamp. With its simple lines and amber colouring, the Kyoto lamp blends in perfectly in the Nordic style home.
It utilises the same practical anchoring fixture as Frandsen's Kobe pendant lamp, ensuring that the glass shade hangs straight – which can otherwise be quite a challenge with pendant lamps.