Photo: Nordsjö Ide & Design
2
Pictures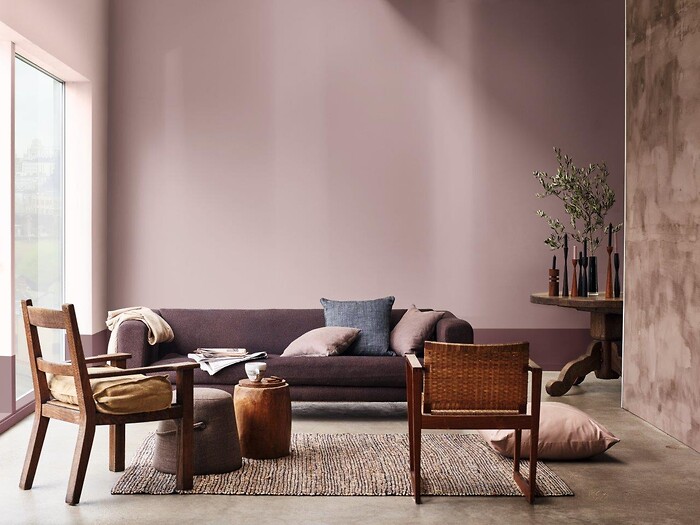 Photo: Nordsjö Ide & Design
Photo: Nordsjö Ide & Design
After a number of years with white, cream, beige and other slightly less explosive colors as dominant in the homes of Denmark, clearer colors have gained popularity. Nordsjö Idé & Design (formerly Sadolin Farveland) has just unveiled 'Heart Wood' as the Color of the Year 2018.
The color will create a calming environment in a tumultuous era. With a new app, the color retailer now makes it easier for customers to get the perfect shade.
- Heart Wood is the perfect background color, it's warm and soothing, and because of terrorism, Brexit and other world events that cause turmoil in the world around us, we need to create a homey feeling of security - we need to make our home a safe haven, says Per Nimer, a color specialist at Nordsjö Idé & Design, who has just launched the Nordsjö Visualizer app.
- Many customers know in advance exactly what colors they want, but it's often a completely wrong approach to getting it right. Instead, it is important to reflect on the feeling that each room should provide. I often try to make people describe, for example, the room should feel small and intimate, airy and large, hot or cold. But as an additional help to our customers, we have now also launched an app that, with the help of so-called Augmented Reality, allows the user to see how the color will look, even before the first brush stroke, explains Per Nimer.
Wealth reflect in color on the walls
The social development is reflected in the colors we surround ourselves with. Like the economy, our use of colors goes up and down, says Lene Bjerregaard, an architect, psychotherapist and author of several books on color psychology.
- As a rule, when strong colors come in fashion, it is followed by economic gains. This can be clearly seen within the lastest century. When we find that we have better economy, we have - quite literally - a tendency to add more color to life, explains Lene Bjerregaard.
New Times
Previously, we painted the walls when they were dirty or when the paint was peeling off the door frames - when needed. Today, according to the color specialist, most people paint because they want to.
- My parents only painted when the walls became worn down. There could easily be eight, nine or ten years in between. Today, we are extremely interested in interior design and for many, the color selection on the walls have become something that we use to show personality in the home, says Per Nimer.