Photo: Eilersen
2
Pictures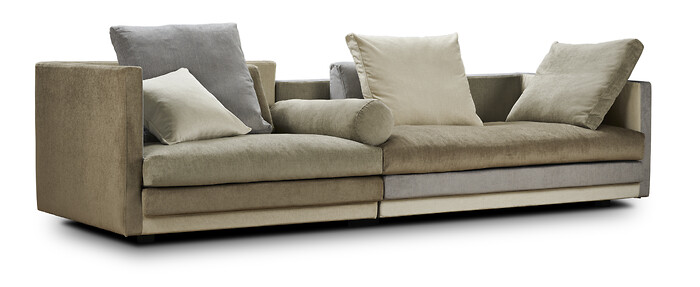 Photo: Eilersen
Photo: Eilersen
Ten centimeters. That's all Eilersen has changed to the new classic, Cocoon. A change of ten centimeters makes the Cocoon become a bit more modern in its expression and opens for the opportunity to place the couch in the middle of a room.
The result? Cocoon Less Tall.
Jens Juul Eilersen has designed Cocoon so that it speaks to the different senses as it can be modeled and composed cross-section of textiles and colors. With its slender and now lower body, the Cocoon forms an enclosure with a very soft interior that has so much depth that it allows space for both lying or lounging and to sit and work in.
With the straight back sides, Cocoon provides the perfect support, and it is filled with Eilersen's specially designed pillows, which can also be sewn in the same number of fabrics as the sofa.
The center of the living room
The reason Eilersen is keen for a new idea of Cocoon in a lower version is due to the growing demand for sofas that have a flexibility in terms of style and placement in the home.
Today, many want to center their personal sofas in the living room, as the time we spend on a sofa has never been greater - we are watching television, we work, we read and we relax in it. It makes the sofa one of the most important and most used pieces of furniture in the home.
Cocoon Less Tall is also filled up with soft pillows - oblong, triangular, round, square or rectangular. Not only does it become more comfortable and cosy to sit in, but it also gives it a flexibility and a varied expression, as pillows can be different styles depending on the function and seating requirements.