Photo: Frandsen Retail
2
Pictures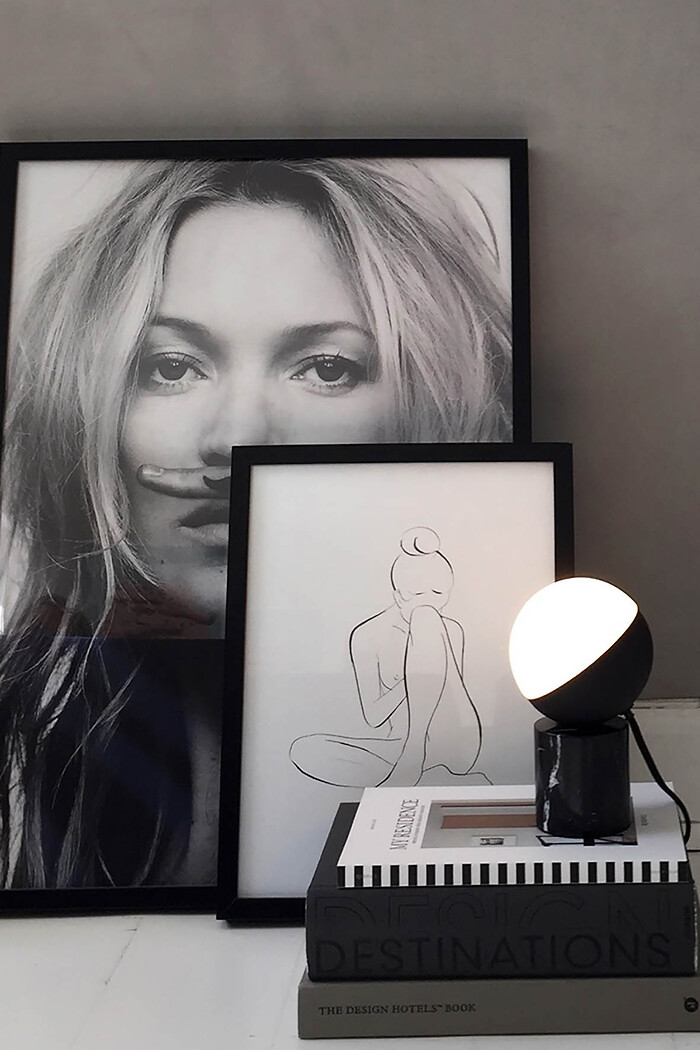 Photo: Frandsen Retail
Photo: Frandsen Retail
The duo-chromatic black & white Fabian series has a new little addition to the family.

Also read: New lamp series play with graphic shapes
The new Fabian table lamp is a clever mini-lamp that easily fits into any décor. Clamp it to a bookcase, shelf, narrow window sill or a small side table.
In the dark months of winter in Denmark, we need many light sources in our home, but don't necessarily have room for a lot of large, striking lamps that take up space.
As something new, the Fabian table lamp features a base in either black marble or concrete combined with the same round spot as in the rest of the series – where half is in sand-texture painted matt black metal, while the shade itself is made from several layers of matt glass painted on the inside to create a soft light.