Photo: Sika Design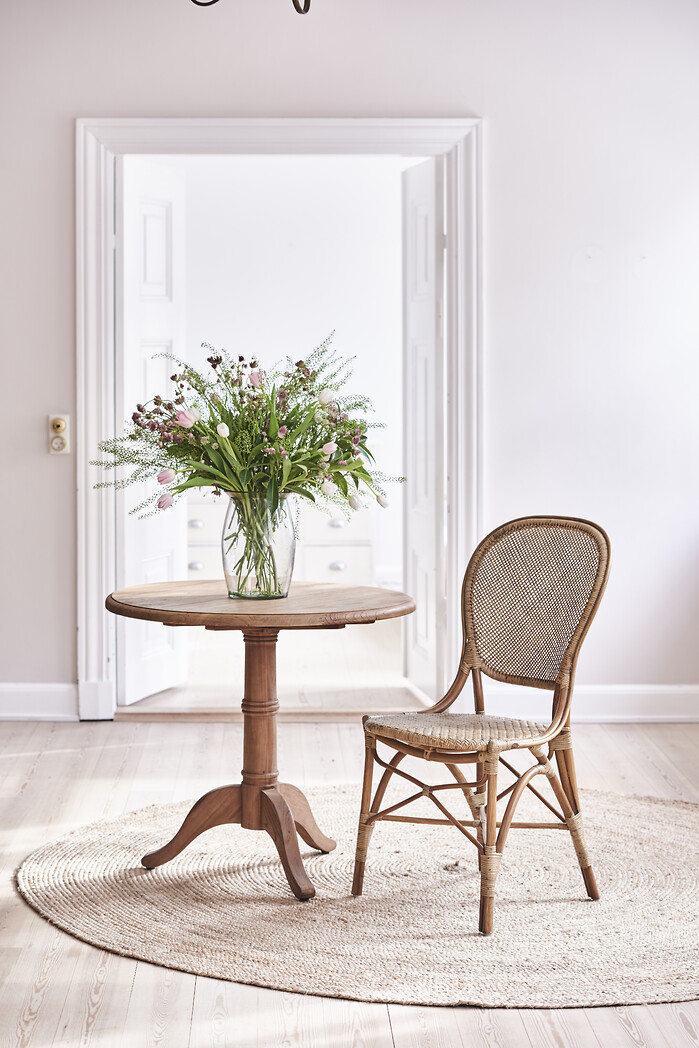 Photo: Sika Design
The Rossini chair is the most classic piece of furniture manufactured by Sika Design. It is their most popular chair, and it has been sold it to customers all over the world for more than 20 years.
The popularity is in part thanks to the versatility of the chair – the chair fits many purposes and different types of décor. The natural rattan suits dining tables of various
materials in your living room or in your holiday home.
It is a chair that is comfortable for several hours after the dinner is over, and it lasts for many years. The Rossini chair is not only beautiful; it is also very comfortable and hardwearing.
Up until now, the chair only existed in its classic model in different colours, but now Sika Design is launching the chair in a version without armrests. The chair has the same qualities as the original with the advantage that it takes up less room, which is important when the chair is used for restaurants and hotels.