Photo: Fired Earth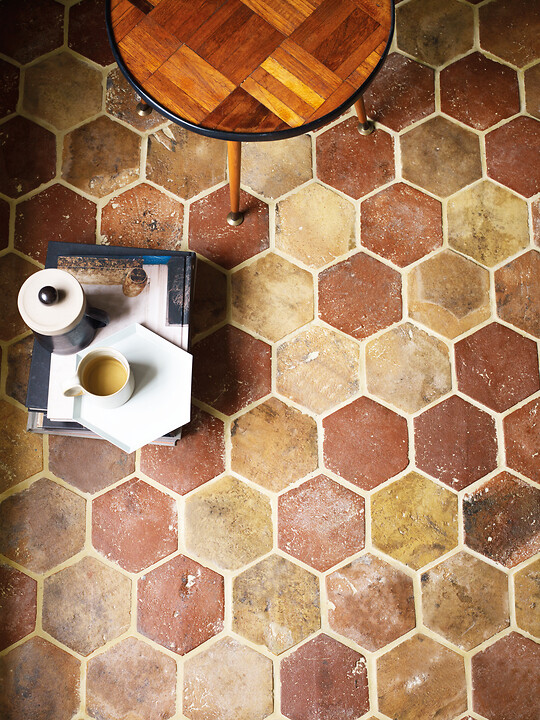 Photo: Fired Earth
A definite winner, as we continue to look into the next season, is terracotta. The raw and natural terracotta tile varies widely from rusty colors to brown and yellow tones, which allows for a unique eyecatcher in burnt shades.
Terrakotta Reclaimed from Fired Earth is the perfect flooring for the rural kitchen, entrance hall, in the various living rooms, the conservatory and even in the bathroom.
The difference in the nuances emphasize the age and charm of the tiles, and testify to the delicate restoration process of the old terracotta tiles, which the Terrakotta Reclaimed series consists of.
These reclaimed tiles are 200-400 years old, and were laid down in old farms and large monasteries around eastern Europe. Time has given the tiles unique character, patina and heat, which also creates a transformative expression like compound flooring.
Terracotta tiles are 100% recycled and maximum utilization of old building materials.