Photo: Mater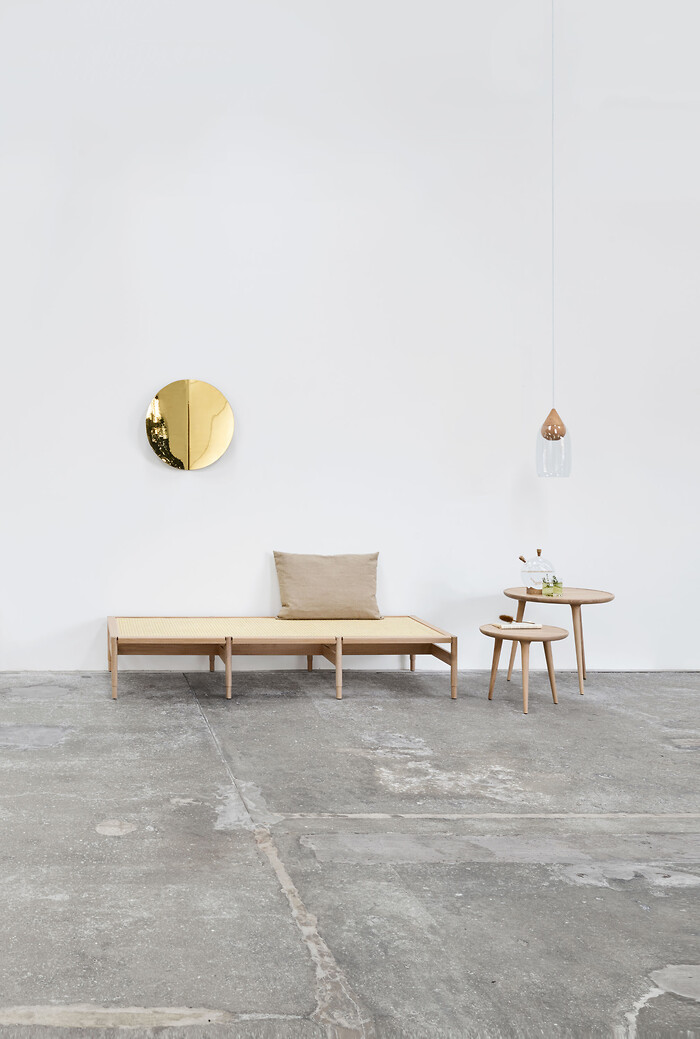 Photo: Mater
Winston is an elegant and simply designed daybed inspired by England's famous prime minister. He was reportedly very happy to grab a nap - and for that purpose, Winston is just perfect.
A frame in FSC-certified oak with beautiful craftsmanship detailing rounded cuts around the legs and legs tapered towards the floor. The transparent French basketwork on top gives Winston an easy expression and is both strong, durable and gently springy to lay or sit on. Details that sum up to a timeless new classic.
- I am very fond of Winston's simple and easily recognizable details, and the interaction between the solid materials - French basketwork and oak - is good. I believe that it is a durable piece. A piece of furniture to be inherited by future generations, says architect Eva Harlou, who has designed Winston.
Use Winston as a character-piece that gives every room a distinctive feel - in the hall, as an extra seating in the living room, in the office environment or simply as an elegant piece of furniture in the living room - ready for a comfortable nap.
The new daybed is just one design out of a series of news that is on the way in the collaboration between Eva Harlou and Mater. A collaboration based on the love for sustainable and long-living design:
- I'm probably a professional enthusiast, the same is Mater, and cooperation is a pleasure. We are passionate for the products we put in the world, says Eva Harlou.