Photo: Muuto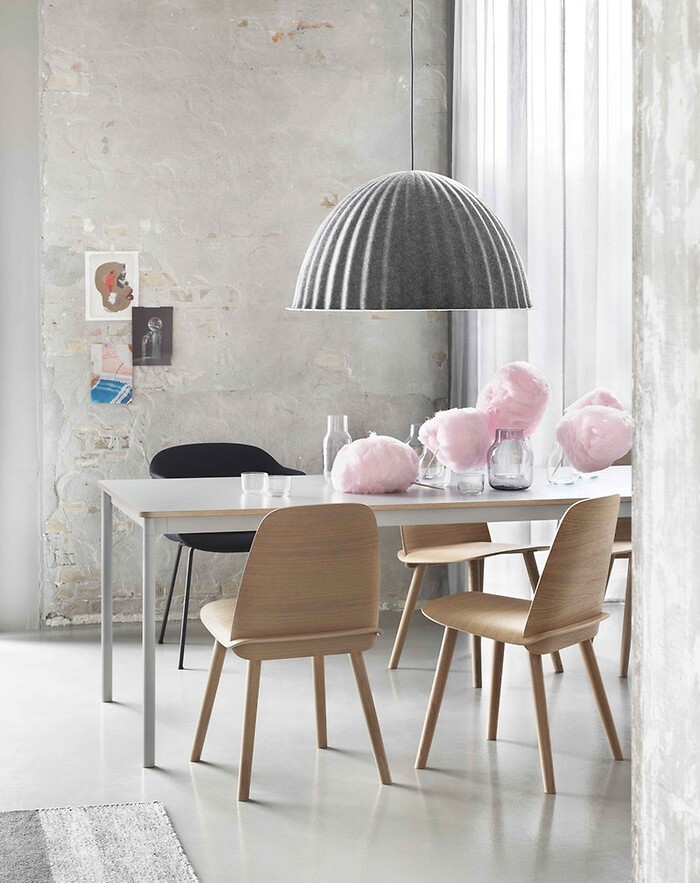 Photo: Muuto
Knoll, Inc. and Muuto have announced that Knoll, Inc. has signed a definitive agreement to acquire Muuto, the Copenhagen-based designer and provider of affordable luxury furniture, lighting and accessories for the workplace and home.
- Muuto is a 'resimercial' design-driven, creative Scandinavian brand representing global style for the workplace and home. We have been tracking their explosive emergence on the workplace and residential scene in both Europe and North America for some time now, says Andrew Cogan, Knoll President and CEO.
- Muuto products pair seamlessly with the range of modern Knoll designs, offering an expanded breadth and depth of affordable luxury products that reflect today's evolving workstyles and trends in residential design, with particular appeal to a younger generation of architects, designers and clients and those seeking a homier, more relaxed aesthetic, he added.
New perspective
Founded in 2006 by Peter Bonnén and Kristian Byrge, Muuto, which means "new perspective" in Finnish, has grown into a global brand providing affordable luxury workplace and residential furniture, lighting and accessories. Muuto works with leading contemporary designers to offer a new vision of Scandinavian design.
- Knoll is the perfect permanent home for Muuto. Over the past decade, we are proud to have built a business that honors the best of Scandinavian design and that is relevant for a new generation of clients seeking beauty, elegance and affordability. The culture and team we have assembled to run the business are aligned with the values upon which Knoll was founded almost 80 years ago, says Peter Bonnén and Kristian Byrge.
Mr. Cogan also noted that the Company's goal is to double Muuto's business in three to five years. Today, approximately 80 percent of Muuto's business is outside of North America. He cited the opportunity to strengthen client and dealer relationships in North America and Europe as well as further expand Muuto's reach to Millennial designers and purchasers in the "resimercial" and residential markets.
Perfection in design and quality
- Muuto and Knoll pursue perfection in design and quality. Knoll is an extraordinary partner to assure the continued growth of our brand to wider audiences. We share Knoll's commitment to working with residential clients and companies that are transforming their work environments as their employees' workstyles evolve, says Anders Cleemann, CEO at Muuto.
Muuto will continue to operate as an independent company headquartered in Copenhagen and will maintain its vibrant independent brand identity.
The acquisition of Muuto cost approximately $300,000,000 USD.
The transaction is expected to close in January 2018.