Photo: Artemide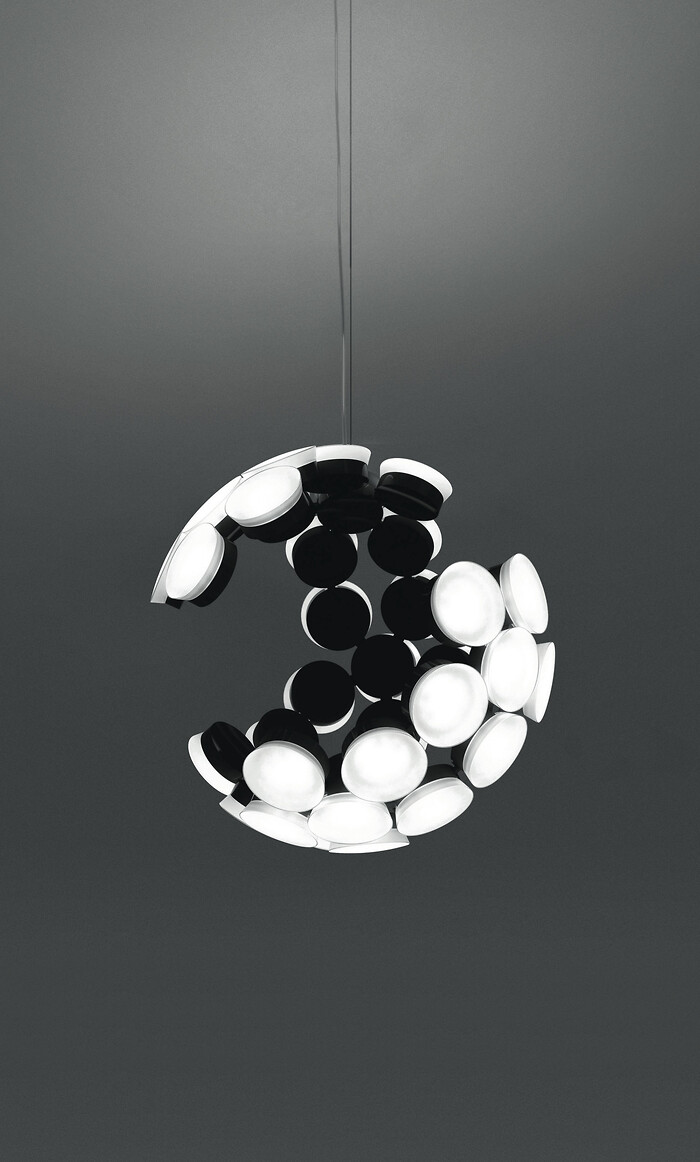 Photo: Artemide
Scopas is an eye-catching pendulum lamp from Artemide, designed by the Scottish designer Neil Poulton. With a dramatic design, it attracts attention immediately.
The spherical shape that characterizes Scopas leads the mind to a magical planet. Scopas is built with small round lenses as modules that create an incomplete structure, which gives different light effects depending on where the lamp is viewed.
But Scopas' apparent incompleteness is in contrast to its technical light design. Scopas has a high performance with a dimmable LED light of 3,440 lumens, which is much higher than a conventional 200 w light source.