Photo: Formland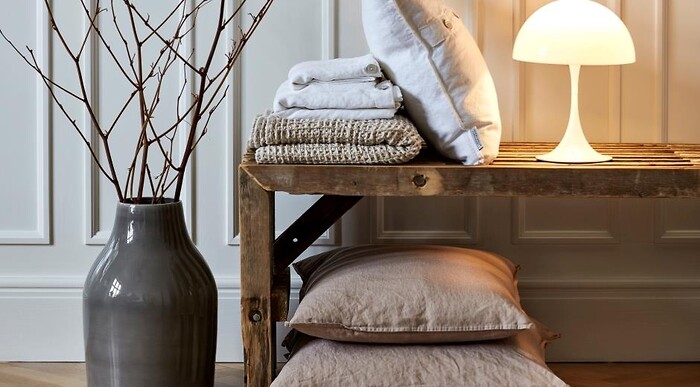 Photo: Formland
Sustainable materials, unprocessed products and recycling are becoming increasingly popular with designers, manufacturers and consumers. It's hip to be environmentally friendly, and clearly evident at Formland Spring 2018 this weekend.
One of the exhibitors at Formland with a major focus on sustainability is Ordinary Things, run by Karen Povlsen. According to Karen, the company only sells products that are 100% natural and made with the environment in mind.
- Our vision is to make luxurious products from organic linen of the highest quality. Buy less and buy better - products will last for generations and only get better with time. That's our definition of sustainability. We're looking forward to exhibiting at Formland and to inspiring visitors with our product range, says Povlsen.
The trendzone "Life on Sundays", created by the experienced team from Studie Flyhelsted, has also put sustainability at the fore. The area will be crammed with analogue-related products and sustainable materials to inspire visitors while they take a breather.
- The trend we're seeing is that consumers are demanding more and more sustainability, more natural and unprocessed products and greater authenticity. There is an increased focus on how we use materials, and how materials can be recycled and reused. Visitors to Formland Spring 2018 will be inspired to put together products and, as a shop, to work with suppliers to create a strong DNA, says Mille Fly, interior designer at Studie Flyhelsted.
Alongside the many well-established exhibitors, visitors can meet 60 of Northern Europe's most talented entrepreneurs in the Creators Community area in Hall E.
If you want to know more about what some of the industry's biggest trendsetters are up to, visit the new Selected By area in front of Hall E. Here 10 known influencers from both at home and abroad will be displaying their hand-picked favourite products.