Photo: Frandsen
3
Pictures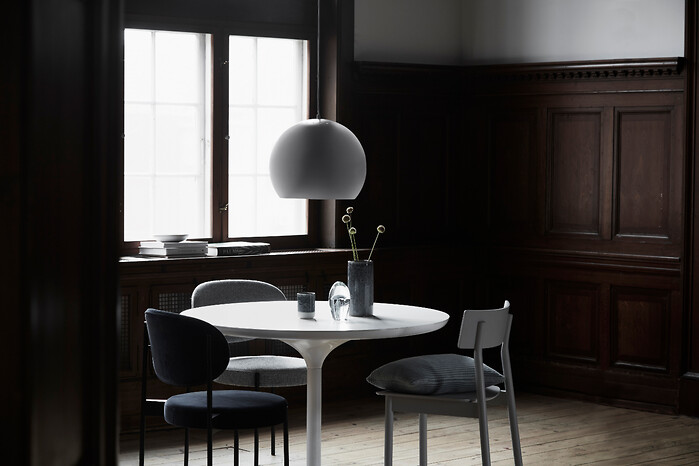 Photo: Frandsen
Photo: Frandsen
Photo: Frandsen
The Ball lamp is a genuine Danish classic, and most customers know it best as the little round bedside lamp mounted with a powerful magnet. It was originally designed in 1968 as a pendant lamp and as the iconic magnet wall lamp in the trendy colours of the day: Brown, orange and polished aluminium. The popular Ball series has since been expanded to include many more models, materials and colours in keeping with changing fashions.
Now Ball is being introduced as a mega pendant; a version that goes perfectly with today's trend of more oomph in designs and interiors. The round lamp is now 40 cm in diameter, and the large, soft shape forms a delightful contrast to the quadratic surroundings that often dominate the living and dining room.
Ball Mega signifies weight and strength, but the lamp is actually light as a feather thanks to its light-weight material. The white lacquer on the inside gives optimum utilisation of the light source with excellent illumination under the lamp.
On the outside, the colours matt black, matt medium-grey and matt white perfectly match current décor trends like matt wall colours, stone and heavy materials. The fabric cord comes in the same colour as the shade, giving the lamp an understated elegance.