5
Pictures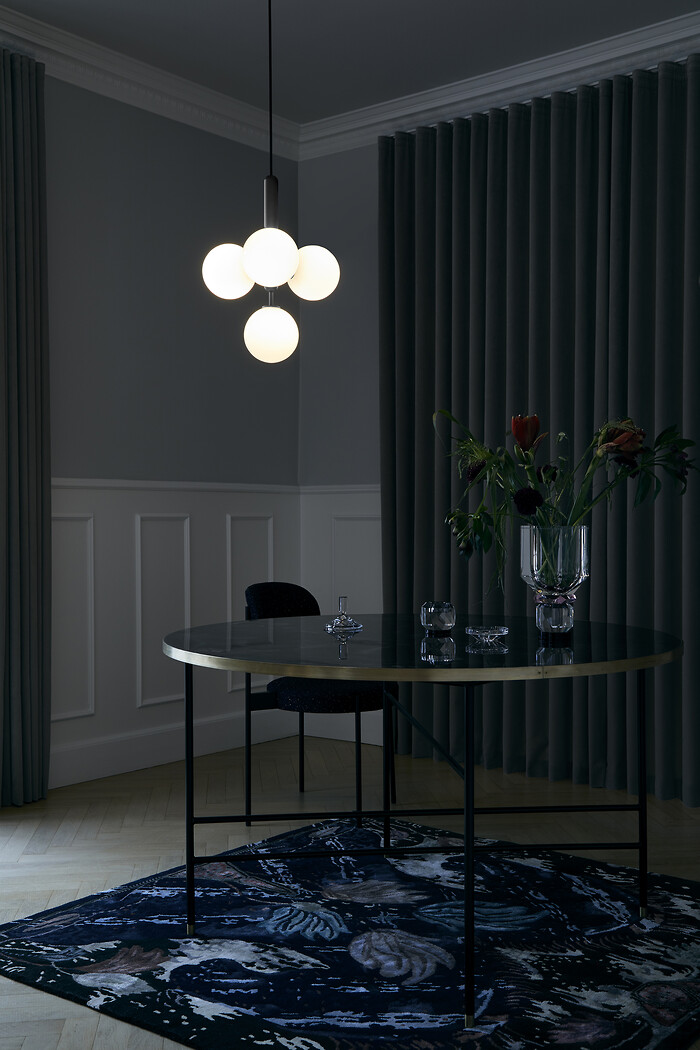 Miira lamp

Nuura is a new Danish lighting brand that creates unique and aesthetic lighting. Inspired by the Nordic nature and the feel of the Nordic nature, Nuura designs eclectic light collections with a contemporary touch.
The Danish design is combined with elegant light, and the organic and stylish expression makes Nuura's lamps beautiful objects even when they are turned off. In its entirety, lighting by Nuura complements the interior of the private home as well as in public spaces, companies, hotels and restaurants.
The focal point of all Nuura's lamp collections is modern chandeliers, which are interpreted as pendant, wall, table and floor lamps. The first four collections from Nuura were launched at Stockholm Furniture & Light Fair; styles Anoli, Blossi, Liila and Miira.
The Anoli collection consists of elegant drop-shaped glass pendants, inspired by a soft autumn rain. Blossi is created with indirect LED light, which gives a soft quality light. The collection is done in curved lampshades that are repeated in both glass and metal.
The Liila collection spreads wonderful and legendary light on the wall through the minimalist design. The Miira collection is timeless and elegant design, where the lamps complement each other and create atmospheric light.
Nuura is the new modern lamp classic. The unique mouth-blown glass is continuous in all four collections and is available in clear glass, gold glass, opaque or optically clear. Metal parts are specially painted in the colors Nordic Gold and Rock Gray. Nuura works exclusively with high quality materials and production is based in northern Europe.
The first four collections were designed by award-winning Danish designer Sofie Refer, who, together with Nadia Lassen and Peter Østerberg, founded Nuura in 2017. Through Danish roots and a global view, Nuura wishes to spread unique Nordic light through light collections in clean and timeless design.