8
Pictures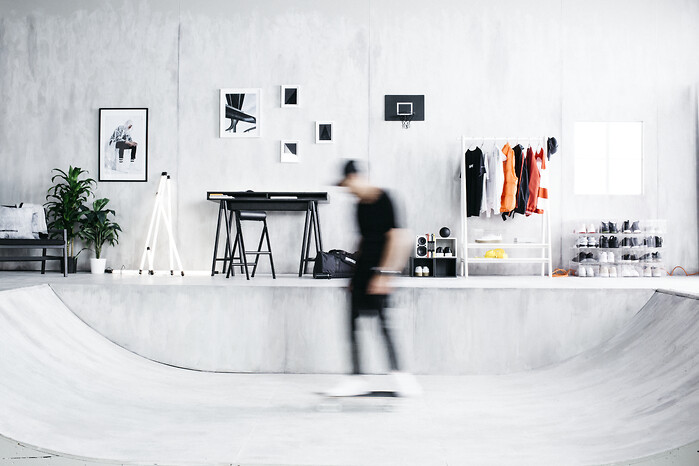 Photo/Ikea.

The special thing with Spänst is that the entire collection is held in black and white and contains transparent cabinets, black hoodies and skateboards.

Also read: Ikea repeats collaboration with designer Piet Hein Eek
Spänst is designed in cooperation with Chris Stamp who lives in Los Angeles and is the man behind the minimalistic clothing-brand Stampd.
With Spänst Ikea and Chris Stamp intend to join the best from both worlds – fashion and interior decoration. The collection takes the form of an active and urban lifestyle among younger generations, who often prioritize a strong and personal expression in their homes.
- The whole idea with Spänst is to focus on ourselves as individuals and what makes our individual expressions. As a designer I know that clothes, shoes and accessories are telling who we are and that also applies to our homes. Spänst therefor gives the opportunity to organize and show what we care most about instead of hiding it away behind closed doors. It's about being proud of yourself and the things that characterize us, says Chris Stamp.
Together with designer Maja Ganszyniec Chris Stamp has created a collected with inspiration from Stamp's own background in LA with raw concrete and nature's many shapes.
Spänst will be launched in week 18 in a limited period.