Press photo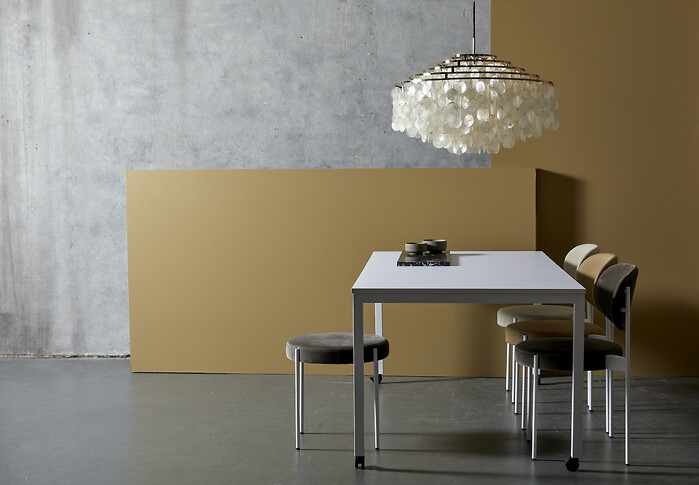 "Move" in white linoleum.
Press photo
Many people describe "Move" as Verner Panton's favorite table, as he drew it specifically for his own drawing office. As space in the office in Basel, Switzerland was limited, the designer needed a table that could carry out multiple functions.

Also read: Verner Panton couch remade in plastic
Today, Move is still used as a table with multiple functions - and henceforth, the timeless table will be available in a new size and brand-new materials.
Thus, Verpan just launched the company has started the production of Move in linoleum. Furthermore, the table has been provided with new, turnable wheels for a better user experience.
Verpan launched the new Move at chosen retailers primo February. The table is available in black and white.