Photo: Fabula Living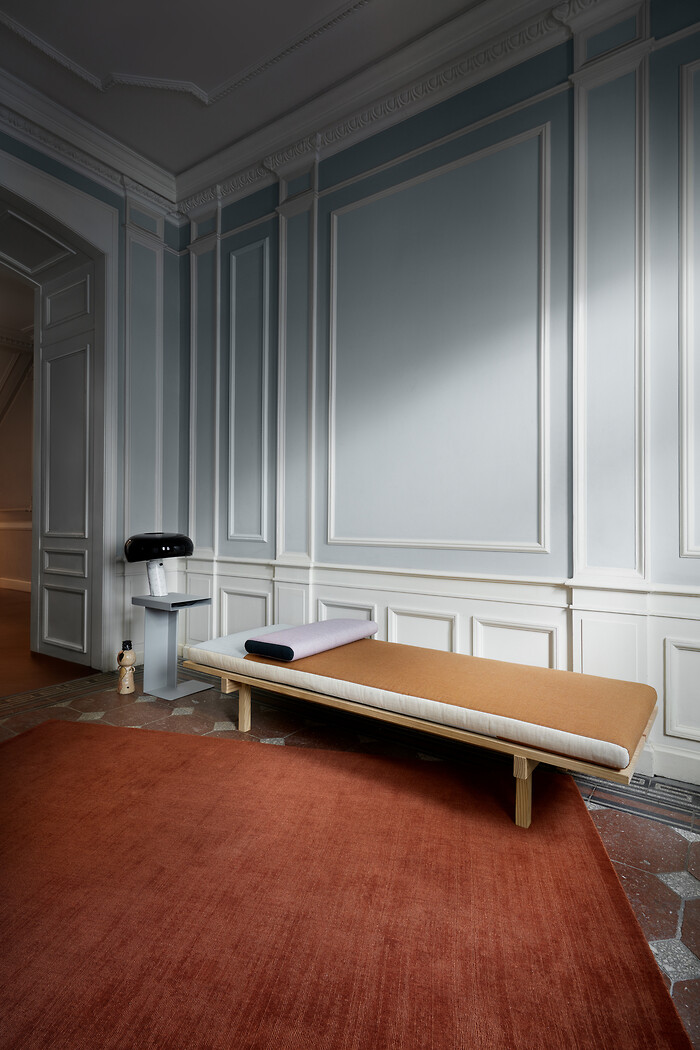 The Loke rug
Photo: Fabula Living
Fabula Living is launching Loke, a rug of hand-woven woolen yarns, which with its softness and high gloss reminds of the finest velour. A modern rug with its comfortable surface and its refined color scheme, in muted shades of black and gray, or in eye-catching terracotta to dusty petroleum green.
A special technique
The secret of Loke's glossy shadows and exciting color-shift can be found in the yarns and in the way the blanket is woven and cut. A technique that simply removes the top of some loops, so the surface becomes softer, and the yarns seem to contain more colors than just one.
Fabula Living has woven a rug in pure New Zealand wool both to optimize its strength and durability, but also to make Loke as glossy as possible. A weaving that makes the yarn's fine contrasts clear, so Loke adds an exciting color scheme to the room.
Carefully selected colors
Fabula Living has chosen to weave Loke in classic shades of black and gray to suit all homes - classic as well as colored - and in terracotta which, according to Fabula Living, is the obvious color to use in homes consisting of white, gray and black colorscheme, as the color seems playful and artistic and adds both heat and energy from its red and yellow origin. Using terracotta on a small surface, as is the case with Loke, emphasizes the color of the interior in an exclusive way.
The dusty petroleum-green color will also make a difference in a room, but in a more discreet and dimmed fashion.
Fabula Living launches Loke in early March in Denmark, Sweden and Norway.