Photo: Dyberglarsen
2
Pictures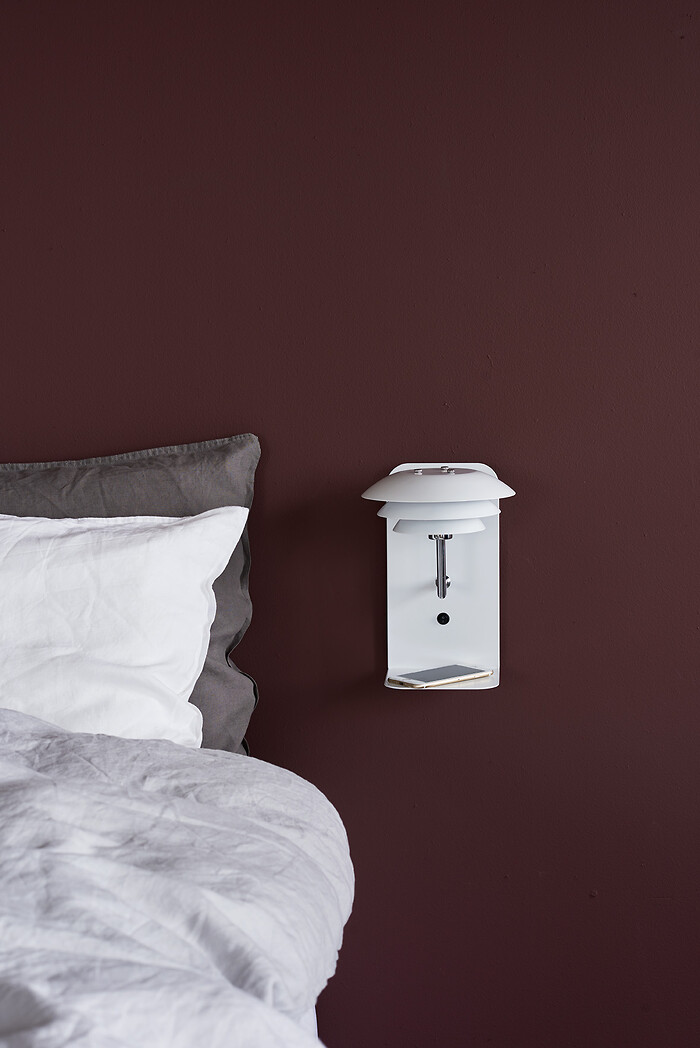 Photo: Dyberglarsen
The DL20 is a combination of a bedside lamp and a USB charger
Photo: Dyberglarsen
Multifunctional solutions are seen more and more in the things we bring into our homes. Interior is solution-oriented and is about optimization, consideration and multifunction. With that philosophy in mind, Dyberglarsen launches the DL20 bedside lamp.
The Danish design brand Dyberglarsen has reinvented the classic bedside lamp and shaped it to fit into a modern environment. With the launch of their new DL20 bed lamp, Dyberglarsen are presenting a multifunctional lamp that integrates bedside lighting and mobile charger.
The elegant lamp is situated on a white metal shelf, providing a comfortable light without glare. The lamp creates a beautiful light reflection from the light white interior of the lampshade, and can function as a reading lamp or as a dimmed light before bedtime.
Behind the shelf of the DL20 is a built-in USB port that allows charging the phone without additional electrical outlets. The DL20 meets both functionality and simplicity while providing a beautiful and expressive lamp on the wall.