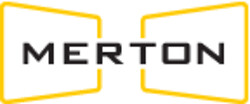 A dialogue between professionals

Merton is a committed partner, working with Scandinavian manufacturers, designers and architects, who all need products and partners who keep their promises. It's that simple.

We work with interior design in its broadest sense. We are a partner, working with companies in a wide range of fields, including kitchens, bathrooms and wardrobes, shop fitting, ship furnishing, trade fairs and exhibitions, hotel and office interiors, as well as everything from coffins to theatrical stage production.

Design products

Distinctive surfaces in polyurethane, concrete-look, imitation rust or wooden panels. We can apply digital print to more or less anything. At Merton, in partnership with the market's most accomplished suppliers, we have always experimented with new technologies, colours and methods. Our willingness to learn is of benefit to you, when you look for an alternative solution or interesting opportunities.