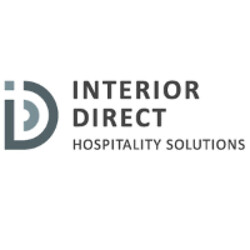 Interiors for

• Hotels
• Student Accommodation
• Bulk Furniture Supplies
• Resorts & Apartments
• Restaurants
• Hostels

WE ARE PROFESSIONALS
We supply off-the-shelf and bespoke items in bulk or for entire projects designed by our or your team of designers and architects. We supply, furnish and design everything from bedrooms and corridors to public areas including lobbies, cafes, restaurants, bars and through our internationally acclaimed commercial partners, office solutions, fitness centers, commercial kitchens, laundries and storage facilities. Please check out our pre-designed and competitively priced room packages for the 3 to 4 star market segments. Interior Direct has the capacity to manage several projects simultaneously throughout Europe.

SHOULD IT TAKE MONTHS TO DECIDE ON A DESIGN FOR A HOTEL ROOM?
At INTERIOR DIRECT, we understand that not every hotel operator or developer has the time to wait months for the design of a new hotel room, nor does every investor have the funds it takes to use an interior designer to come up with the right design proposal. That is why we have predesigned three rooms for three different budgets. We have chosen to call the rooms CLASSIC MODERN, SCANDINAVIA and CONTEMPORARY.