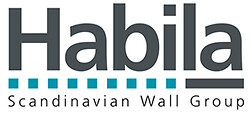 Habila are suppliers of folding partitions and panel walls of various kinds. The best solution for mobile wall folding walls, glass walls and special doors
The most efficient use of expensive floor space has always been a challenge for the construction industry. When a larger space must be divided into two or more smaller space, this is not only the requirement for physical separation - the solution must also be flexible, soundproof, fireproof and have an attractive design.
Habila audience is primarily architects, contractors and carpenters - carpentry business. Our products are mainly installed in Schools, all types of institutions, large and small commercial buildings, hotels and training properties.